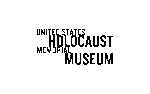 Museum Tickets
United States Holocaust Memorial Museum, Washington, DC
---
DESCRIPTION
The health and safety of our visitors, staff, and volunteers are our highest priority. To help reduce the risk of transmission of COVID-19, the Museum is reopening on a limited basis with new visitor requirements and safety measures in place. Please read all information below before planning a visit to the Museum.
Advance tickets online: Tickets through February 2024 are available now.
Same-day tickets online: A limited number of same-day tickets will be available online each day at 7:00 a.m. ET.
The Museum is closed on Yom Kippur and Christmas Day.

Once you have your tickets from Etix, you will have access to the United States Holocaust Memorial Museum's Permanent Exhibition, a three-floor chronology of the Holocaust. You may enter the exhibition during the 15 minute range you select, and may remain in the exhibition as long as you like thereafter until the Museum closes.


Before you arrive, here is some helpful information for your visit to the United States Holocaust Memorial Museum. Please arrive at least 15 minutes prior to allow for security and health screening. Museum entry is only available at the entrance located on 14th Street. The Museum is reopening with reduced visitation, required face coverings, social distancing, and other enhanced safety measures. Timed entry tickets will be required for entry into the building.
WHAT IS REQUIRED TO ENTER THE MUSEUM?
For health and safety reasons, please observe the following:
· Masks are optional for the general public.
· Maintain social distance. We ask that Museum visitors stay at least six feet away from visitors outside of your party.
· Wash or sanitize hands often. Hand sanitizing stations are available throughout the building.